« 2010 : The space Odyssey »/ Fable : Meeting with the friend
SCREENPLAY OF THE CARTOON FILM n°1 / 4mn 50 s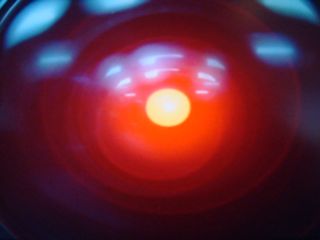 ⇒ 4 mn 50 s, screenplay "Meeting with a friend", technic direction and stage direction by François Mondot, Geneviève Grousson-Troyes, Alexandre Poisson, Alexis Burlat, Hugo Doubek with French and Czech students, music : « Castle of doom » by Depth Charge
http://idisk.mac.com/groussontroyes....
All the films sets are made of clay and ceramic or created from objects taken from existing rooms .
⇒ Sets and tiny objects that we will move and film :
http://gallery.me.com/groussontroye... : school, existing room (trip in Beckyne april 2008)
⇒ Tiny objects created by French students in France and in clay workshop (step 1) :
http://gallery.me.com/groussontroye...
STORY :
1/ An iron trunk (tin trunk, in reference to Kubrick's monolith) opens and from the inside a thousand spaceships take off.
2/ These small flying saucers, these small aircrafts fly over an unknown landscape : "The planet Clay"
3/ These wonderful worlds look like Ali Baba's cave : there are all kinds of objects, tools, fantastic space which make the small crafts slow down and stop as they are very interested in their discovery.
4/ After contemplation comes action : The sets and the objects come to life in all directions, because of the presence of crafts coming from space. It's a nice party which will only be interrupted by the sound of a door opening...
5/ Video (pixillation, with real characters, student actors) : A group of French and Czech students alerted by some noise coming from the workshops arrives. They are surprised to see that their desire has become reality : while they were gone the small sculptures have become alive. Everyone takes back its creation, the small spaceship, and put it back into the trunk. After being closed, the trunk starts vibrating, moving and transforming...
SCREENPLAY OF THE CARTOON FILM n°2 / To come.
« 2010 : The space Odyssey » / Conte n°2 / by Hugo Doubek, Alexis Burlat et Alexandre Poisson /4 mn
http://gallery.me.com/groussontroye...
The booklet, Thierry Sarfis design :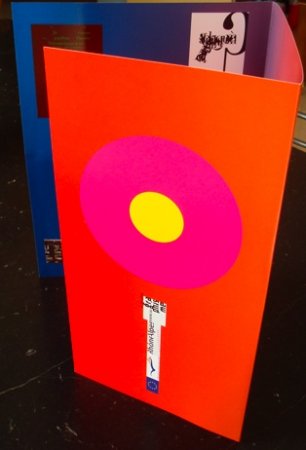 SCREENPLAY OF THE "MAKING OF" FILM n°3 / by Archiclic Studio. To come.
Alain Marie Markarian's film includes shootings from each group. It reveals whats behind the screen. It will be shown at the end of our stay and will last a maximum of 5 mn. It will show chosen pieces of the work shop in which one will see how the cartoon film was made.
Geneviève Grousson-Troyes, traduction Laure Galland.