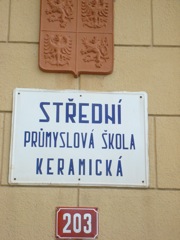 "We are in Beckyne, now…but the time is counted and it would be sad to stay in front of a computer. It is already last day and we visited Tabor, Prague, Cesly Krumlov, the country around our small city.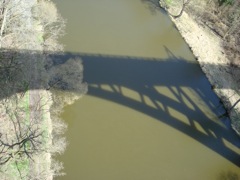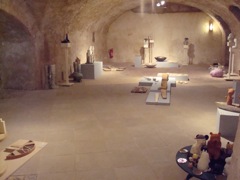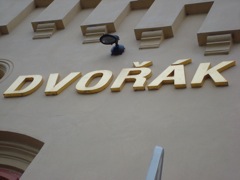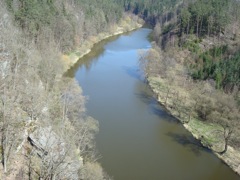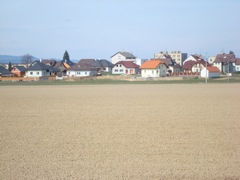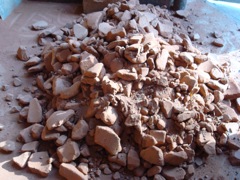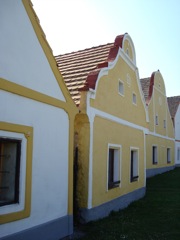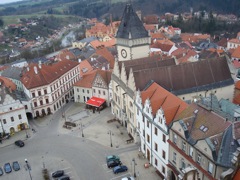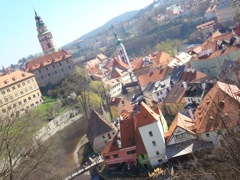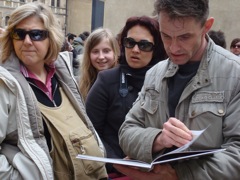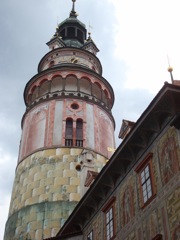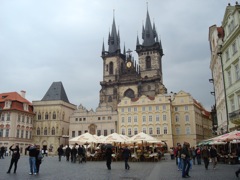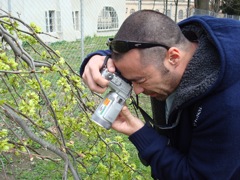 Our eyes and our mind were absolutely concentrated on the beauty of this school of ceramic, constructed as a classical structure , very specialized education. Art and form, materials, way to live for pupils and teachers express a sense of life involved in love, in which practice also calls the heart and passion.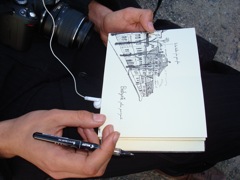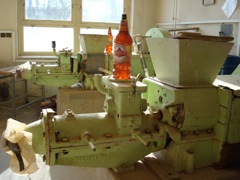 So…me… personally, I am nostalgic about my adolescence inwhich I studied art in marvellous workshop of art… I remember here… dust of plaster, colour, softness and ancient ambiences, tactile and olfactory feelings. Academical sculptures , utensils and tools, machines which wait to work.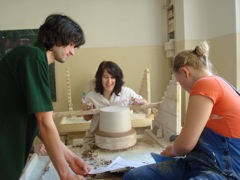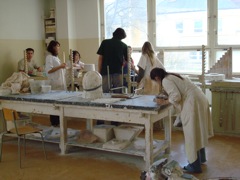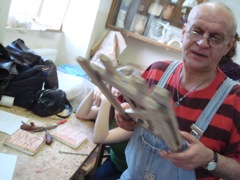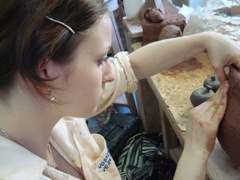 Artistic jobs (arts and crafts) disappear in Europe and, often, are replaced by industrial design. This kind of practice is irreplaceable ! I wish that our films and our collabaration will allow to show our complementarity, interactivity of these compared practices. Typical traits and national distinctive identities enrich the vocabulary of forms.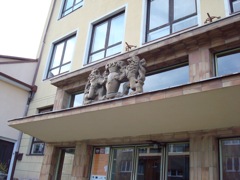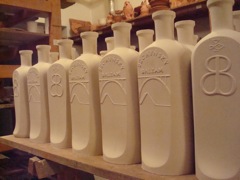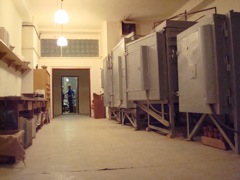 The poem of the small rising flowers in pots of recycled yoghurts, on the windows edge, , village in the mist… brought me back in the loneliness of my own life in which I still saw in childhood.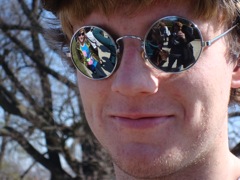 Art is often a way to change the disordered life in which we are opinionated to live. The modern social world damages people, ill-treats them. Here in Beckyne, in spite of difficulties of life, the truth still expresses itself. The beauty of things and human beings.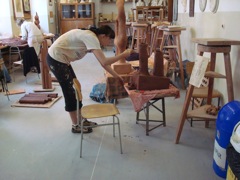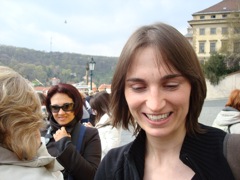 Yesterday evening, we ate sausages cooked in the big ovens in the school, smalls " moraves and chodsko " with grapes, almonds. The beer was very good, served in ceramic pitchers, in big ceramic works of art. In reason of ceramic opacity, we could not see the level of the beer inside the bottle. Empty or full ?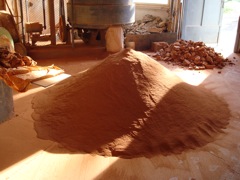 We come back in October to accomplish writings, pieces of art, drawings, graphism, films of animation. Well, well, well…to find us. I hope for it so much ! Kisses and hugs, dear friends…"
Geneviève Grousson-Troyes